Keep the features you love
---
FirstForward enables public safety professionals to document and access exposure data on any internet-connected device. We handle all the software maintenance and support, so you don't have to worry about servers, hardware, or updates. Just log in and track.
Works on Mobile
Track exposures from any connected computer, tablet or smartphone using our web app.
5-minute Setup
No training required. Optional integration with Emergency Reporting®.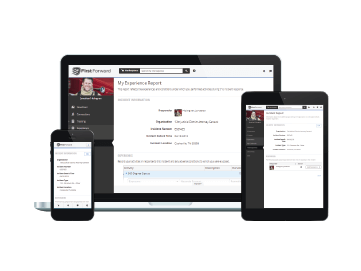 Printed Reports
Full suite of reporting options for individuals and departments.
Secure
FirstForward uses cloud-based storage and secure architecture so data is always safe and confidential.
See all features
Record it or it didn't happen.
Access your exposure data when you create a FirstForward account using the same email address you used for Exposure Tracker.
Create my FirstForward account